Midwest Radio Theatre Workshop
In the last week of October in 1993, the 14th annual Midwest Radio Theatre Workshop took place in Columbia, Missouri. This is a week-long set of intensive workshops on every aspect of radio theatre, from production to funding, microphone technique to directing, writing to sound effects. The culmination of the week is the live performance and broadcast of three new radio plays, supported by funding from the National Endowment for the Arts and National Public Radio.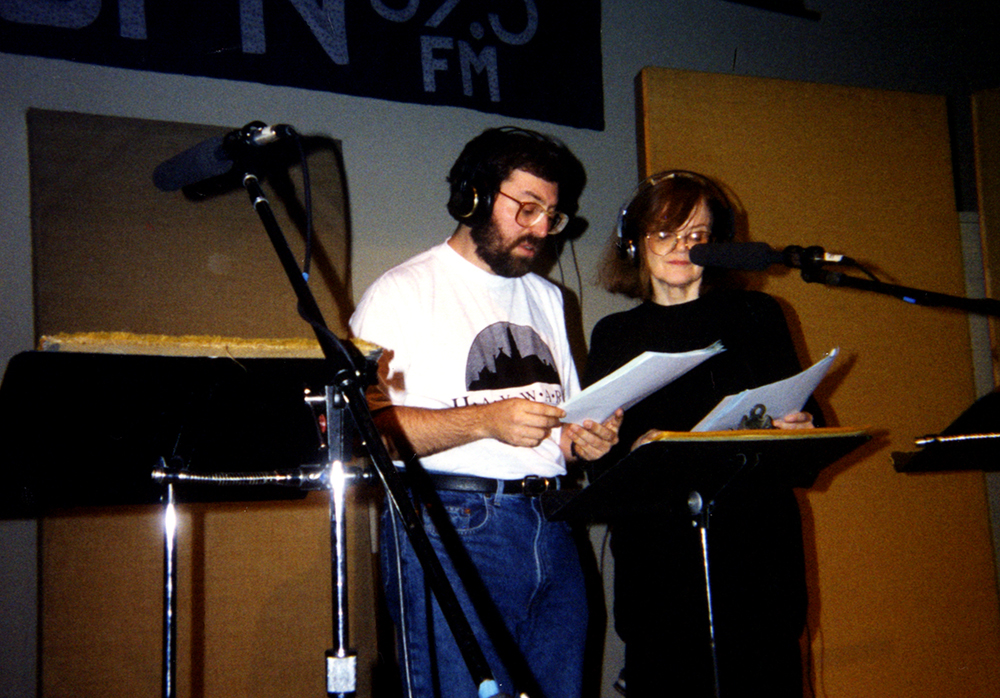 I had originally intended to study sound effect work, but I auditioned for the performances and landed the lead role in one of our three plays, The Kitten Man. The script had been written specifically for MRTW. The play takes place in the New York art scene, where an artist has just been "discovered." Unfortunately, he is also recently dead of suicide (which may be related to his sudden fame). All of his paintings have a kitten in them somewhere. I played a man with an emotionally tortured past who holds the secret to this mystery. The play shows that to reveal the secret he must face deep truths he has denied most of his life.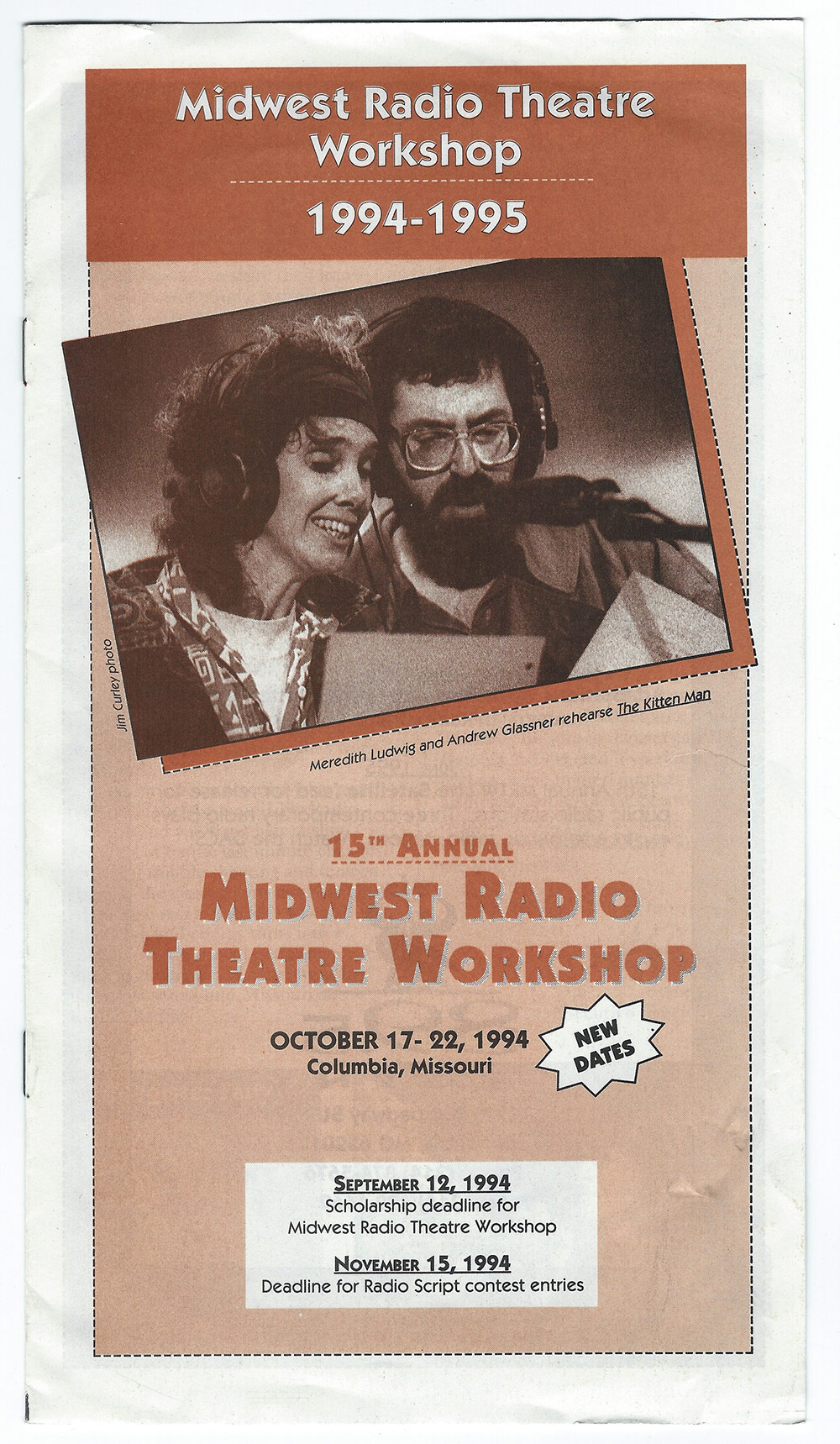 We performed our radio plays in a beautiful old theatre in Columbia in front of a live and supportive audience, with a band providing live music and fleet of specialists providing sound effects. Here's a photo of myself and another performer during our final rehearsal. After the performance, the tapes were flown to WGBH in Boston, where they went through post-production. The plays were then distributed over the NPR satellite system on the evening of June 9, 1994; NPR affiliates across the country were welcome to tape the shows off the satellite and schedule them for broadcast (and many of them did!).
Here you can see the cover of the next season's brochure, with a photo of me performing alongside Meredith Ludwig.